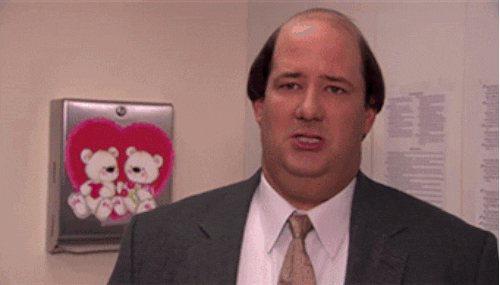 WELL – My weekend has been gross. It's put me behind lots, and then now i start worrying about Monday because i so much to do.
Okay, so today my new fridge freezer came today because my other one had it's day. It was second hand anyways, so i knew i wouldn't a full life span out of it. So obviously i had to spend money i don't really have!
Then i went to bake last night, i did it. Until i dropped all my cake on the floor and then the frosting went wrong. By this point, i had spent nearly 4 hours trying to do a Devils food cake and i just wanted to cry in a hot bath.
So that means i am behind on my baking post. Which will have to be Monday, as i need to get more ingredients! This time though, i am going for something much more simpler and my skill level – Which means i will be using the ingredient Ginger 😀
Lastly, i wanted to film and write up instructions on my Kindle sleeve, but looks like i will have to get my studio lighting out and film tonight but edit and upload Tuesday.
I also finished a book last night, which left me feeling pissed off because it sucked. So my review will be up at the end of January as i am currently reading two more books and so i can do a multiple review.
I've done ZERO writing, well i have done some all in my head though – Planning and changing things. Whatever i ate last night left me feeling horribly sick, i have not had much sleep as my fridge came SO early with the courier. I slept most of the afternoon, i am hungry and had to throw lots of food out – Got a lobby in the slow cooker though so i am looking forward to that.
Tomorrow i need to go the council and sort out bills, but i might push it for Tuesday. Haven't seen my mum in weeks, hoping to see her Wednesday. I feel like i have just had the weirdest week ever?
I am going to chill out, play some Sims and crochet. Watch The Office because it's one of my fav's.
I hope everyone has had a great weekend and catch up with you all soon!