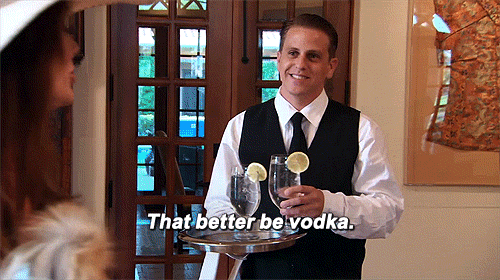 Can we just take a minute – CHANNING TATUM IS GETTING A DIVORCE! Seriously, i have no hope for couples if he is getting a divorce, plus side he's single.
On today's list of WIPS i have rummaged through my WIP box and pulled out a baby cardigan i started a little while back for that order – Still plugging away. I think it was a mistake to of let it sit for so long as my tension has slightly changed, so when it came to doing the right panel it feels a little bit different than the left one i made previously.
That being said, i can always make another left one if when joining it doesn't quite look right. I think with blocking it all after it might not be at noticeable.
I only have the sleeves, collar and button hole to do then i have to join it all up. I must say this pattern i am using which i will show in a sec, looks very cute! The pattern booklet does look more for boys, but honestly just change the colour right?
What i like about making baby garments like this is that its work in separate sections, i don't mind the joining up etc. I think it looks a lot nicer, i did make a cardigan once that was worked in one but i didn't love it. Personal preference i suppose?
This is the pattern i am using so you guys can find links to buy the booklet, i actually ordered mine from Ebay at a pretty good price! They aren't to download they are actual pattern booklets. I got a few of these because you actually get three patterns in one and they have ALOT of size ranges so i think its bang for your buck.

I am trying to hard to get stuff finished and my WIP box is so full – I look at most of them and think, i wish i never started them! SO i think this month will be a lot of finishing projects and unraveling.
Before i go i would like to mention my mental health printable postcards i am selling on Etsy. All earnings from this purchase will 100% be going to the charity Mind
Please help support a great cause, mental health is over looked and i want to help make a difference and i want to help spread the word.
Also, i have a bag of spinach and kale i wanted to freeze for smoothies – It's a few days out of date so do i throw it out or is it good?
Chow for now xo